My Work
Inspirational Speaker and Author
Life Path Coach
Medium and Reader
Myth Busting
There are a number of false beliefs that we're taught as children that hold us back. I offer a practical spiritual viewpoint that will help you to move past supposed blocks and get on with your life.
I started writing poetry when I was 27. I moved on to plays, then magazine articles, and published my first book – "Who am I, Where am I, What is this Place?" – in 2015.
I offer talks about spiritual thinking, problem solving, and mediumship.
I run workshops to help you create positive permanent change the easy way.
I work with the Law of Attraction, and I'm an Infinite Possibilities Trainer.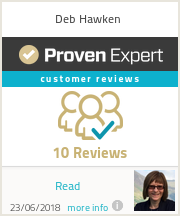 Do you lack self-confidence?

Do you struggle with self-esteem and self-worth?

Is there a small voice inside that says "you don't deserve good things"?

Do you feel undermined on all sides?

Have you been unhappy for far too long?

Do you want to create change and live a positive life?

Do you want to do that easily?
The Myth Buster
If you think as you've always thought,
you will do what you've always done
and you will get what you've always got!
That's the first simple truth out of the way.
In over 20 years of working with people as a coach and mentor, I can state one thing with certainty, virtually every client has been held back by beliefs programmed into them by other people. So many good people doubting themselves because someone else said they should.
My personal training on the spiritual path is that there are many false beliefs out there that have no basis in reality, and serve no useful purpose.
As such my clients discover that seemingly impossible issues either just go away, or become incredibly easy to solve. As someone said yesterday "You've achieved more with me in 5 minutes than the last four Coaches I saw put together."
If you're struggling with life call me for a FREE chat. What have you got to lose, apart from anger, frustration, unhappiness, perfectionism, the belief that you're not good enough, and so on?
Whether you're on the Spiritual path or not doesn't matter, what does matter is:
You were not born to be as miserable
as possible as often as you can.
That's myth one out of the way!
Deb
"You are a very special person, with helping and healing ways. Life can be very hard, and having you around takes away the pressure and stress. This is how I see you, and I speak from the heart"
Meg, Scotland
Buy my book
Testimonials
Contact Me
Medium & Author…
I'm also a trained Medium and offer Mediumship and Spiritual Life Readings (c). These are not predictive readings, they look into your soul journey and give you ideas for change at a soul level.
As an author I've written one book – "Who am I, Where am I, What is this Place?" the second edition has just come out, and I will be putting that up on Amazon soon.
I will be setting up an author's site shortly, and a Mediumship site, as well as a blog. I'll keep you posted.
Law of Attraction
I'm a qualified Infinite Possibilities Trainer ™ under Mike Dooley of the Secret, and I can offer his Infinite Possibilities programme to groups and individuals.
I'm also a Law of Attraction Practitioner. If you're interested in that style of work I offer programmes and workshops to help you visualise a stronger, happier, future.